New - Pet Portraits! Known for her detailed paintings of birds, Karen recently added pet portraits to her portfolio. Contact Karen for information about having a painting done of your pet.

You can also check the Originals Gallery for paintings that were done as examples.

These are examples of recent commissions.

"Eli" - German Shepherd


Acrylic on canvas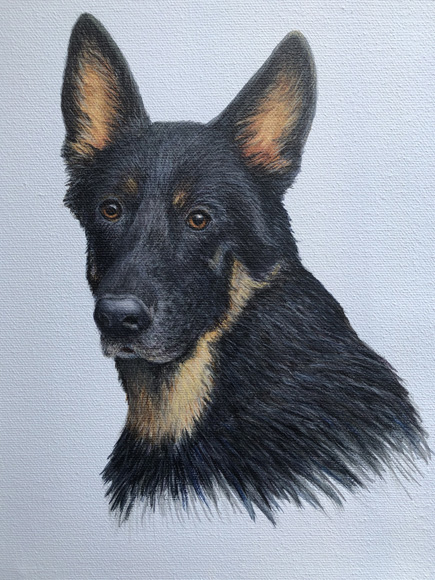 "Lucy" - German Short Haired Pointer


Mixed media on watercolor paper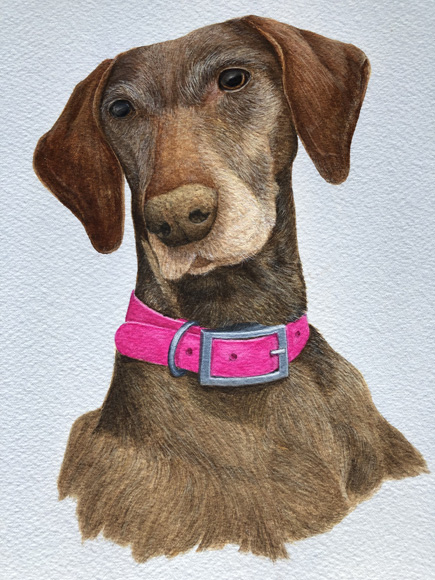 Mixed Media Painting! "Wood Ducks" The vibrant colors in this painting were achieved using acrylics and watercolors. Check out my Original Gallery for more information.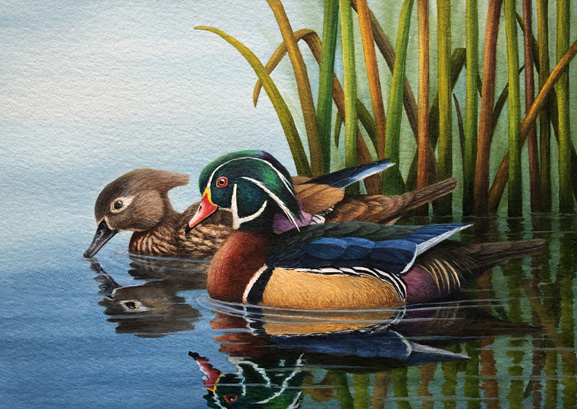 Giclee - "Garden Rubies" is Karen's newest giclee reproduction. The image is 14"x18" and is $70.00 unframed. This frames to a standard size 20"x24". Visit the Gallery for more information.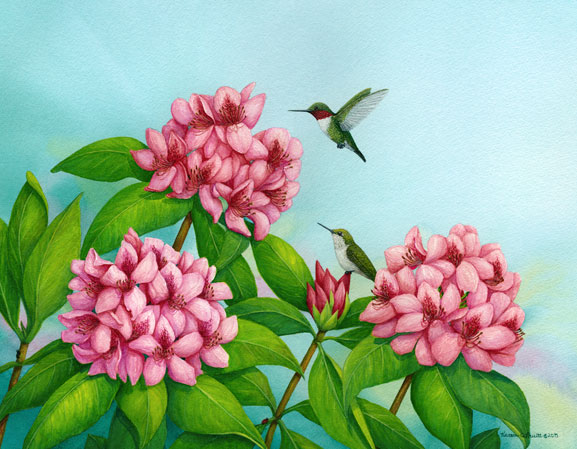 News - Karen often has customers ask her to create something special for them. Sometimes it is a very specific request. Other projects originate from just an idea or vision. Customers can request the size of their painting and colors that they might like to be used. If you have something special you would like painted, contact Karen with your idea. Examples of recently commissioned paintings are provided below.


"Steve and Barbara's House" Built in the 1800's, this lovely home is in a historic area in Bloomsburg, PA.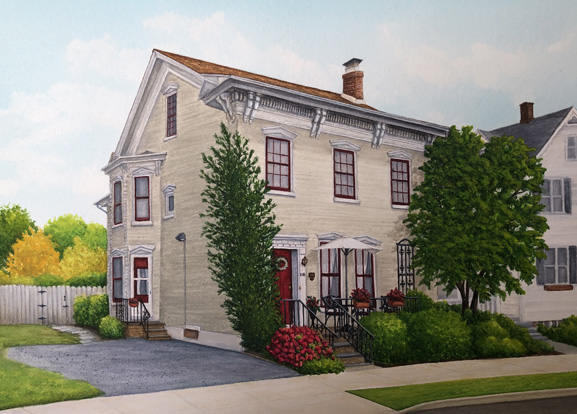 "Jen's House" was done as a surprise portrait gift of a new home in Manteo.